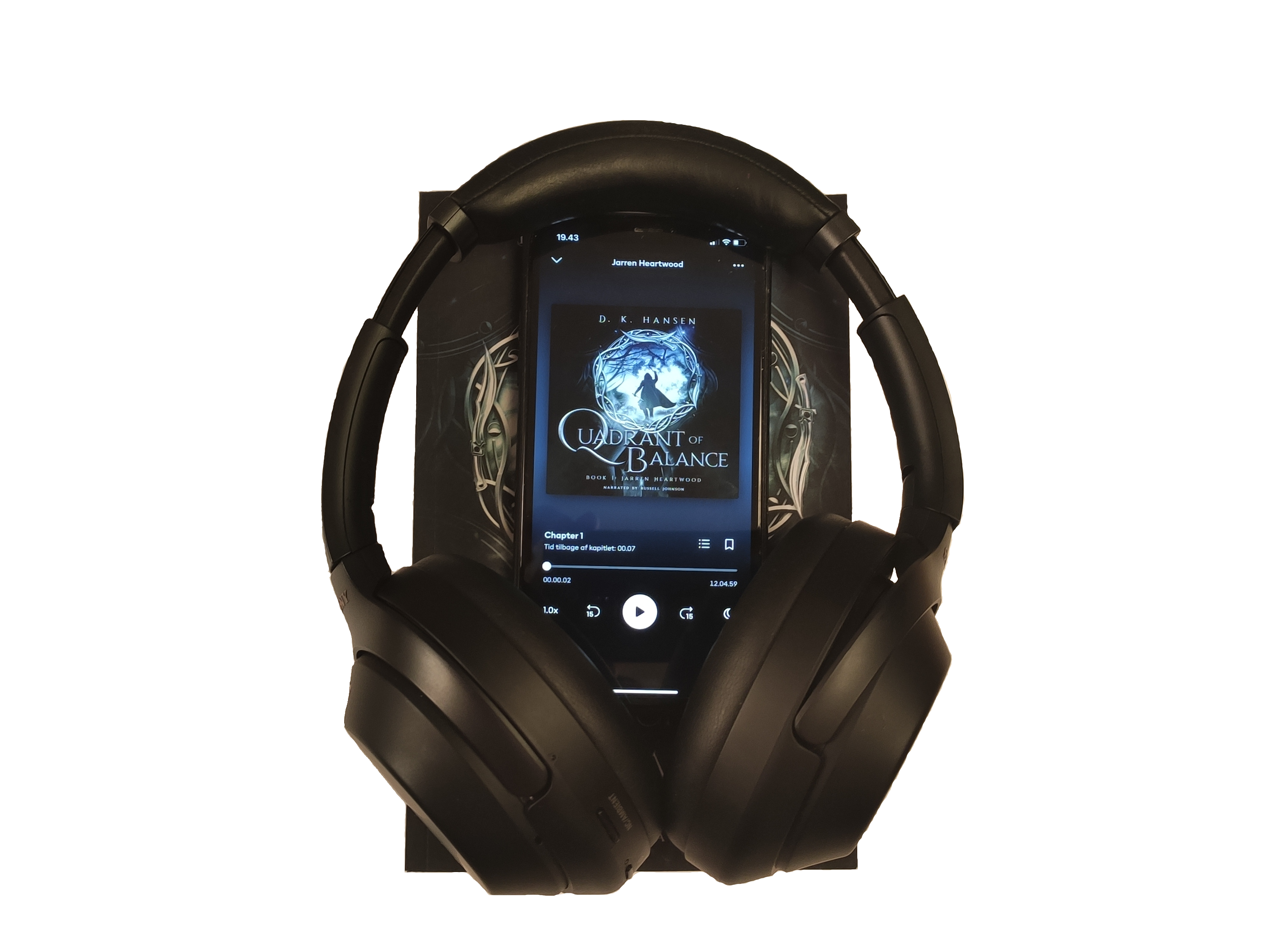 UPDATE UPDATE UPDATE!

For several months, I have been working with the amazing narrator Russell Johnson to create the audiobook of Jarren Heartwood, and you know what – today, it's out! You can listen to it on all major audiobook sites like Audible, audiobooks, SCRIBD, Apple Books, and many more.
Perhaps you have heard about Russell already, at least if you are into R.A. Salvatore's books about the dark elf Drizzt Do'Urden. Russ has a podcast on Spotify and YouTube where he reads the adventures of Drizzt. This is how I found him. Russ' voice is perfect for Quadrant of Balance, and I especially like Leister's voice. Why is it always the bad guy who sounds the coolest? 😊
Listen to the sample below to get a sneak peek of what awaits in the first book of the Quadrant of Balance series. We chose a scene where Jarren has to make a choice that will change his life forever.